One may be in the ideal location. Another home includes high-end features making the house a great investment. If you're lucky enough to find two future homes you love it can be a difficult decision to narrow it down to the final one. What should buyers in this situation do?

Outlining the Pros and Cons of the House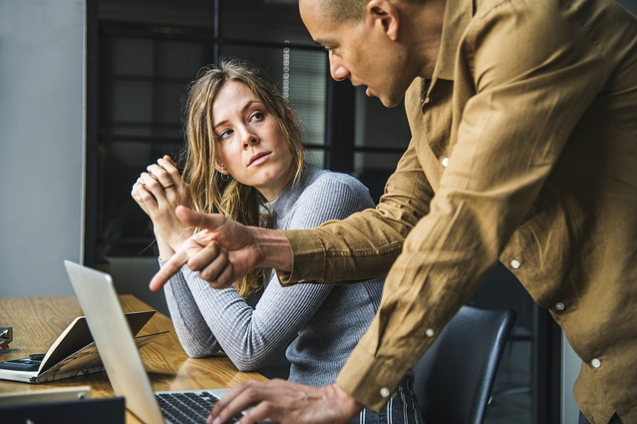 When you're stuck between two houses the best approach is to make a list of the Pros and Cons for each house. Seeing your answers in black and white will make the decision more obvious.

Tip 1: Amenities & House Condition

How do the two properties compare when you consider the overall house condition? Items such as:
Age and condition of the roof

Windows and siding

Square footage and lot size

HVAC

Floors and interior finishes

Inclusion of appliances or other bonuses



Does the home include any amenities? Things such as:

Homeowner's association fees

Access to swimming, parks, and other similar amenities

Lawn care maintenance



Tip 2: Location

The community around each home may be similar or vastly different. Consider what it's like to live in this neighborhood. Drive through the neighborhood during different times of the day and night. Pay attention to the noises and sights then consider which home's surroundings best suit your preferences. Check the crime statistics plus school rankings, if you have school-aged children. Is there a neighborhood watch? Consider the driving distances to work, church, school, shopping, restaurants, and all the places you typically visit. The bottom line is which location would you feel most comfortable living in and most at home.

Tip 3: Weighing What can be Changed & What Must Stay the Same

When you've fallen for two homes you would be extremely happy to live in the next thing to weigh is which elements can you change and customize to your own personal preferences and which ones must stay the same for the long-term. For instances, light fixtures and hardware can easily be changed but you can't change the size of the lot. If you think you'd like to add a swimming pool in the future, would the lot size accommodate for enough room for a pool plus enough yard space for flower gardens or a child's playset? Reviewing these types of details will help you decide between the two homes.
Tip 4: Getting a Fantastic Deal for the Value

Chances are the two homes you're considering cost different amounts. Discuss with your REALTOR® which one is the best value based on comparative homes in each neighborhood. One may quickly pull ahead to be the clear value making your choice much easier.

Tip 5: Future Resale Value

While you're considering the cost and value today don't overlook taking into account the future resale value. It's rare for someone to live in the same home their entire lifetime. A time will come when you're ready to sell this dream home to downsize, relocate, or just because you want something different. Going into any home purchase aware of the possibility of a future resale is savvy and will be beneficial later on. Seek out a home in a neighborhood which will hold its value.

Tip 6: Ask Your REALTOR®

It may be tricky to keep your emotions out of the final decision. Ask your REALTOR® to weigh in with some facts about each home and help you sort out which best meets your needs. Your agent has a lot of experience to bring and wants to help place you in the best home possible for your budget, your needs, and your overall happiness.

Weigh the Pros and Cons carefully then trust your decision. You're bound to make the best choice and be pleased with it. Remember, we're here to assist you and lend our expertise. Schedule an appointment today.

Michelle Knobloch brings a wealth of knowledge and expertise about buying and selling real estate around the Baton Rouge region to those she serves. Michelle is a multi-year award winning real estate listing specialist and CEO of Capital Homes Specialists where her clients trust her to have up-to-date information on the real estate market. When it's time to buy, sell, invest, or relocate speak with a trusted professional knowledgeable in the homes and neighborhoods of Baton Rouge and the surrounding parishes.